I guess it really depends on what kind of budget you're on, but if I was sticking to things within the realms of possibility, then these are a few things I'd probably gift myself:
A holiday - There's nothing better than getting away from it all and relaxing for a bit. I also really like travelling and trying out food and drink from around the world so I'd make sure to pick somewhere with an interesting cuisine.
Tickets to a cool event - Tickets to an event are a great gift because the experience will stick for the rest of your life (if the event is memorable enough).
I like being thrust into new and random situations, so I'd probably give myself tickets to a show or event that I wouldn't have expected to receive (might be tricky trying to give yourself a surprise gift though).
I'd also really like to go watch a WWE wrestling match because I was a big wrestling fan as a kid and it'd be a great way to relive my childhood. I'd have to bring my brothers with me though, so we can have our own fight after the show is over, just like old times!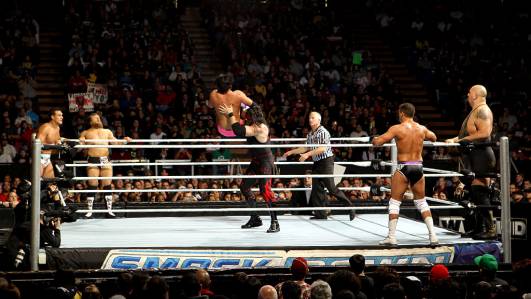 A funny T-shirt - Whenever in doubt for a present choice, I always go for a funny t-shirt. I'd try to tap into an in-joke or make it personal so that it looks like at least some thought has gone into it.