There are several symbols used during a girl's Debut party - the Blue Bill tradition is all about coming of age, independence and celebration with friends and family.
A debut party is a Filipino tradition which takes place when a girl turns 18. It is a lavish event, almost on par with a wedding, and takes months of planning.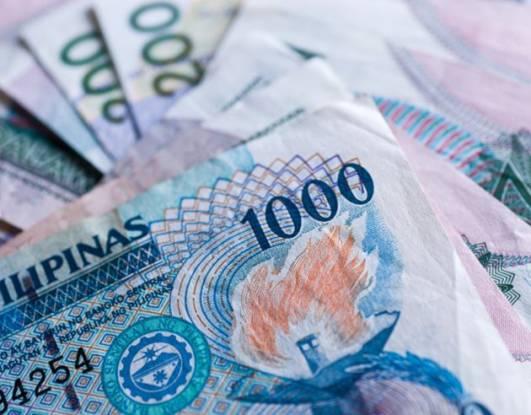 Obviously as the girl will be 18 years old, the number 18 is significant and is represented in several ways.
The significance of 18 blue bills
These are thousand dollar bills and are traditionally pinned on the girl's dress by representatives of her family - father, mother, grandparents, aunts and uncles. I know that this is still a part of the debut party but obviously, there are families who can't afford this part.
Other 18 symbols
The girl turning 18 will invite 18 males and 18 females to take part in the debut party. The guys will each give her a red rose which is presented to the birthday girl in front of everyone. The girls will usually give a candle and they will each say something nice about the birthday girl. Some girls also opt for 18 treasures (often jewellery) or 18 shots but this is a more modern interpretation.
The significance of shots is because the girl is turning 18, this is her first taste of alcohol (officially anyway!).