Sorry, but I don't think so! For one thing, Katy Perry's real name is Katheryn Hudson, and she chose the name Katy Perry to avoid confusion with the actor Kate Hudson. 'Perry' is Katy's mother's maiden name.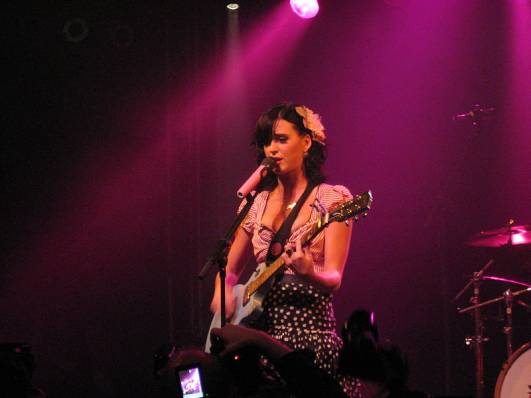 In fact, Katy's first album was entitled
Katy Hudson
, released in 2001. The album is a Christian rock album, as Katy comes from a religious background - her parents are born-again Christians and Katy grew up listening mostly to gospel music. Rick Perry would probably approve of the gospel music, perhaps not so much of the music Katy and her fans enjoys now.
Katy and Rick - Miles Apart
Rick Perry was born in Texas in 1950 and has two children. Katy was born in California and has a sister and a brother, so the details don't really tie up. Perhaps the only thing in common is as a staunch Republican, and Christian, Rick Perry might not approve of hits like 'I Kissed a Girl and I Liked It,' and maybe Katy's parents felt the same way! Katy is also a gay rights activists and sang at concerts in support of Barack Obama's re-election campaign, so it's just as well they're not related.
Here's Katy accepting an award for her work for gay rights: