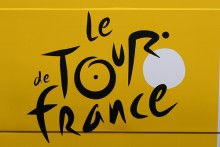 The first Tour de France race took place on 1st July, 1903.
History of the Tour de France
The Tour de France was the idea of Parisian magazine editor Henri Desgrange, who launched the race in 1903 to boost magazine sales. The first Tour ran around the perimeter of France, throughout both the day and the night. However, night-riding was discontinued after the 1904 race due to the mass-cheating that occured at under cover of darkness - 12 participants were disqualified, with some having allegedly used cars and trains instead of cycles!
The race became far more popular than Desgrange had anticipated, and by the 1920s, the Tour de France had over a hundred entrants and was drawing thousands of spectators.
About the Race
Although the route varies, the Tour is typically 2000 miles (or 3200 kilometres) long and ends in Paris. It lasts three weeks, and is broken up into day-long segments called 'stages.'
Notable Riders
- Maurice Garin (France) was the first ever winner of the Tour de France.
- Lance Armstrong (America) is the only contestant to have won the race seven times; he did so consecutively between 1995-2005, after recovering from testicular cancer.
- Eddy Merckx (Belgium) won the Tour; the King of the Mountains; the combination classification; the combativity award, and the points competition - all in the first year he competed.